---
Welcome
to the Class of '62 Alumni Website.
Feel free to browse the website and stay in touch with your classmates.
---
Reunions"
Mac '62 "Mini-Reunion"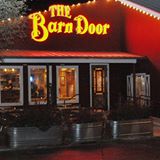 The Spring 2015 Mini-Reunion turned out so well, everyone took a vote and decided we should continue the "Mini's", and the Barn Door Restaurant was selected for our location.
Pictures from the reunion are posted at "ShutterFly.com" (see url address below). You can view pictures, post your own pictures, leave comments, and fill out a poll telling us what you think, as well. An email was mailed to everyone with a few more details.
For your records, here is your site information:
Site Name: MacArthur Class of '62 - Spring 2015
Site URL: https://macarthurclassof62spring2015.shutterfly.com/

The Mac '62 Alumni Committee
---
The 2014 mid-reunion was held at the Pompeii Italian Grill (how accommodating they were!) on Saturday, November 1st. About 40 made reservations, although a few did not make it. The main thing to point out is everyone had a good time, good food and great conversation. Also "mid reunions", where there is no registration fee up front, and each guest is able to run their own tab and select from the whole menu, instead of a static limited menu, seemed to work out well.
The committee is looking at the best ways to make all reunions more accessible to more alumni. We are, of course, always interested in what you have to say about all reunions. You can contact us in writing (see the directory) or by email or phone to any one of the committee members. Some information is contained on other alumni websites such as "Classmates", but the official 1962 website is the only place where all information is kept up to date and latest information posted.
---
GO BRAHMAS!
If you have a computer and email, but haven't heard from us, we may not have your email. So, forward that email to us ASAP or click EMAIL
Good luck to all…and don't be a stranger…send us some emails…let us know what you are doing…what you are thinking…maybe your own idea of what we should include in the reunion, but most of all...stay in touch!
Also, please take a moment and look at our "missing alumni". This list will be updated as our notices are returned. If you have any information on these alumni, please forward it to our committee by clicking "here".
Do you have any news to present, or information on our class...if so, please forward to me so that I can post on the website.